Most of you should have gotten your iPhone 5 already isn't it? And some countries like Indonesia might not have Nano-Sim ready available yet, at least we know Telkomsel has started their Nano Sims Pre-orders. But how about the other operators?
Luckily for you, there are proper guide below to show you how to cut your sim card to nano sim. Whether it is Mini Sim or Micro Sim, its possible. They said Nano SIM is much thinner right? It is really small difference in the thickness. In some cases you don't even have to slim it down with sandpaper or whatsoever material. A member of our local Mac community has tried cutting down his SIM Card without making any changes to its thickness and it can fit into his iPhone 5 nicely, although it is slightly tight, but still able to be inserted and ejected out. So its safe.
Anyway, better still if you can laid your hands on the real nano-sim for better looking SIM Card probably, and you can start getting the NanoSIM Adapter for just in case you need to move that sim card to other phones.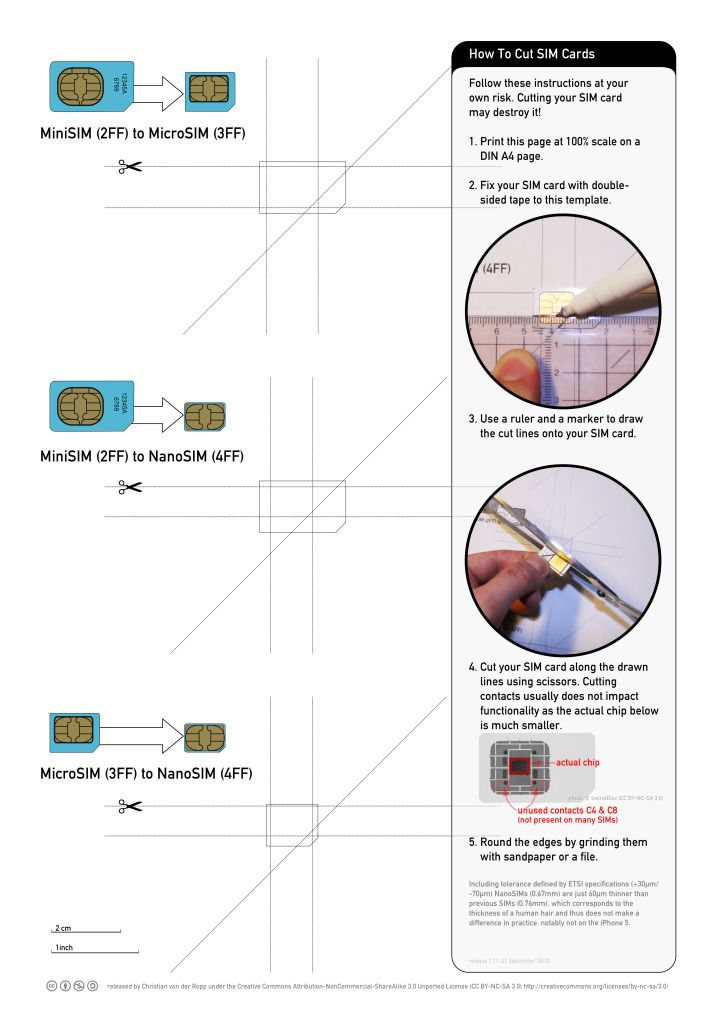 Source: http://www.airportal.de/nanosim/
You can download the PDF file from this link here or go to this link: http://www.airportal.de/nanosim/How_to_cut_Mini_and_Micro_SIM_to_Nano_SIM.pdf
And finally here is the video of how to cut the mini and micro sim to nano sim for your iPhone 5: Continue reading How to Cut Mini and Micro Sim to Nano Sim for your iPhone 5 →